DOEM Home Page
Upcoming Events:
October 2015 Great ShakeOut Earthquake Drill! was held.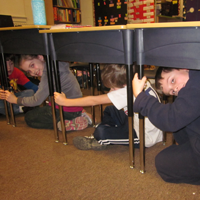 City of Salem will participate with the Marion County Health Department with a FULL Scale Exercise, will be held in 2016.
Recent Events:
Great Central U.S. Shakeout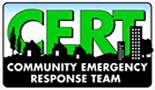 Public Safety Night was held during the 2015 - 75th Marion County Fair in Salem on Thursday August 6.
Two major structure fires occurred in Salem on September 25 and 27, 2015. Several area fire departments assisted Salem Fire District, Marion County EMA, City of Centralia EMA assisted Salem EMA.
CLICK ABOVE FOR WEATHER INFORMATION
Welcome to the City of Salem Department of Emergency Management (DOEM) Website. We are here to serve and protect the citizens of Salem, Illinois and the surrounding areas. We are focused on training with the latest equipment and techniques. We provide the information contained on this web site for the purpose of informing you and all citizens alike with critical information as power to help save your life. Throughout this site you will learn about our agency and disaster preparedness. This web site was built and is maintained voluntarily. We will update this site at our earliest convenience to provide you with the most up to date information. Local Disaster/Emergency Notices will be posted when needed at the top of this page, Live Web Cam. may be activated and the use of Facebook. Again, we thank you for visiting us and we hope you will find this information to be helpful in preparing for a disaster and creating a disaster plan. Any information you find to be of interest on this site may be printed. Feel free to contact us with any comments, questions or if you find any dead links by visiting the "Contact Us" Page or call 618-548-1845, leave message and we will return your call.
SEISMIC ACTIVITY Click below
http://earthquake.usgs.gov/earthquakes/map/
HAVING ALLERGY TROUBLES? CLICK YOUR STATE ON THE MAP BELOW THEN ENTER YOUR ZIP CODE TO CHECK THE POLLEN FORECAST FOR YOUR AREA.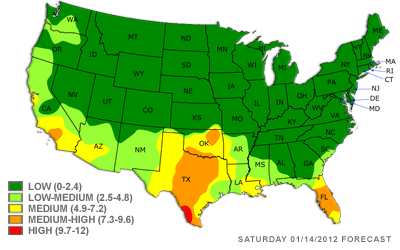 Safe Shed being set into place at the Department of Emergency Management/Police Department....donated by Safe Sheds of Salem!
THANK YOU SAFE SHEDS!
CLICK HERE FOR LIGHTNING SAFETY