Contact Us
Upcoming Events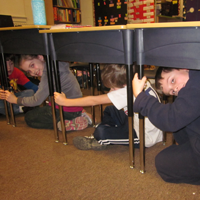 NWS Storm Spotters Class January 30, 2017 - 6:30 P.M. Marion County Fairgrounds - Exhibit Building - Contact Person, Terry, 618-267-0264
Recent Events:
Great Central U.S. Shakeout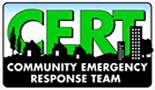 The City of Salem Emergency Operations Plan (EOP) has been reviewed and approved by IEMA R9 Office. 12/12/2016 Next update due December 31, 2018
Participated in the Great Central U.S. Shakeout Drill on October 20, 2016
Public Safety Night was held during the 2016 - 76th Marion County Fair in Salem on Thursday August 4.
Salem Emergency Management had Preparedness Booth at the Salem Fire Protection District during October of 2016. Great turnout of folks!
Salem Emergency Management participated in the Marion County Public Health Department FULL Scale Exercise on September 7, 2016
Two major structure fires occurred in Salem on September 25 and 27, 2015. Several area fire departments assisted Salem Fire District, Marion County EMA, City of Centralia EMA assisted Salem EMA. The City of Salem was accredited a Full Scale Exercise with this event.
We have provided a number of ways for our agency to help you:
---
Terry Mulvany - Coordinator
Andrew Kendrick - Technology Coordinator
---
Please send any specific information about your request so we can direct it to the appropriate people:
---
(618) 548-1999 0r 548-1845 Or Cell Phone 267-2310
---
(618) 548-7793
---
Send your inquiries to:
201 S. Rotan St.
Salem, Il. 62881