Sirens
Whats New:
2016 / 2017 EOP Update has been completed and approved by IEMA for a two year period, update due by December 2018
City of Salem Department of Emergency Management now has Nixle. Sign up Now www.nixle.com
Upcoming Events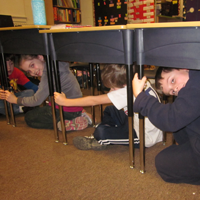 Get Ready To Shakeout! Drop, Cover, and Hold On was held at 10:19 a.m. on October 19, 2017 during the Great ShakeOut Earthquake Drill www.shakeout.org
Recent Events:
Great Central U.S. Shakeout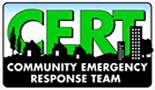 The City of Salem Emergency Operations Plan (EOP) has been reviewed and approved by IEMA R9 Office. 12/12/2016 Next update due December 31, 2018
Two major structure fires occurred in Salem on September 25 and 27, 2015. Several area fire departments assisted Salem Fire District, Marion County EMA, City of Centralia EMA assisted Salem EMA. The City of Salem was accredited a Full Scale Exercise with this event.
Salem Emergency Management along with Salem Police Department participated in the "Operation Wildcat" State Weapons of Mass Destruction Team Full Scale Exercise-MSEL- on December 7-8, 2016
Public Safety Night was held at the Marion County Fair on Thursday August 3, 2017. City of Salem Department of Emergency Management participated with vehicles and information table.
City of Salem participated with the IEMA Region Nine Earthquake Drill held on July 19, 2017
The Outdoor sirens are tested on the first Tuesday of each month at 10:00 A.M.
*****NOTICE These are OUTDOOR WARNING Sirens. Do Not depend on them for INDOOR Warnings! Purchase a NOAA Weather Radio for INDOOR Warnings, sign up for Salem Nixle Community Alerts to receive cell phone messages, please listen to local media during severe weather.
Please Sign Up for Nixle Alerts,indoor or outdoors, messages on your cell phone.... City of Salem Department of Emergency Management at www.nixle.com or Simple Text and Zip Code to 888777! Simple-Trusted!