N.O.A.A. Radio
Whats New:
2016 / 2017 EOP Update has been completed and approved by IEMA for a two year period, update due by December 2018
City of Salem Department of Emergency Management now has Nixle. Sign up Now www.nixle.com
Upcoming Events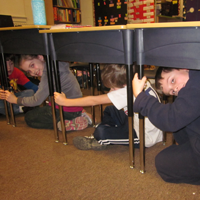 Get Ready To Shakeout! Drop, Cover, and Hold On was held at 10:19 a.m. on October 19, 2017 during the Great ShakeOut Earthquake Drill www.shakeout.org
Recent Events:
Great Central U.S. Shakeout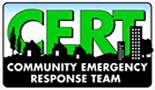 The City of Salem Emergency Operations Plan (EOP) has been reviewed and approved by IEMA R9 Office. 12/12/2016 Next update due December 31, 2018
Two major structure fires occurred in Salem on September 25 and 27, 2015. Several area fire departments assisted Salem Fire District, Marion County EMA, City of Centralia EMA assisted Salem EMA. The City of Salem was accredited a Full Scale Exercise with this event.
Salem Emergency Management along with Salem Police Department participated in the "Operation Wildcat" State Weapons of Mass Destruction Team Full Scale Exercise-MSEL- on December 7-8, 2016
Public Safety Night was held at the Marion County Fair on Thursday August 3, 2017. City of Salem Department of Emergency Management participated with vehicles and information table.
City of Salem participated with the IEMA Region Nine Earthquake Drill held on July 19, 2017
NOAA Weather Radio

NOAA stands for, National Oceanic and Atmospheric Administration. The NOAA Weather Radio Station KXI-49 is located in Salem Illinois, frequency for the Salem area is 162.475. Our NOAA Weather Radio operates from the National Weather Service in St.Louis Missouri. This frequency is preprogrammed into weather radios along with six other frequencies that are used in the United States. NOAA Weather Radio operates year round. It will inform you of all Weather Watches and Warnings of Winter Storms, Severe Thunder Storms, Tornadoes, Flooding or other Emergency Situations such as Hazardous Materials incident that evacuation is needed. Working with the Federal Communications Commission's new Emergency Alert System, NOAA Weather Radio is an "all hazards" radio network, making it the single source for the most comprehensive weather and emergency information available to the public. NOAA Weather Radios can be purchased at most Electronic or Retail Stores. Most of the weather radios have a battery back up power supply. Prices vary depending on type of features included with the radio. For more information on NOAA Weather Radios visit this link to NWS web site. We at the City of Salem Department of Emergency Management encourage each business and home to have a NOAA Weather Radio.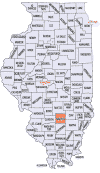 Illinois County Map
NOAA Weather Radio
Specific Area Message Encoder
"Same"
Marion County 017121
Fayette County 017051
Washington County 017189
Clinton County 017027
Bond County 017005
Jefferson County 017081
Wayne County 017191
The Salem Transmitter is located six miles south of Salem
in Cartter Illinois.