Salem, IL. EOP
Whats New:
2016 / 2017 EOP Update has been completed and approved by IEMA for a two year period.
City of Salem Department of Emergency Management now has Nixle. Sign up Now www.nixle.com
Upcoming Events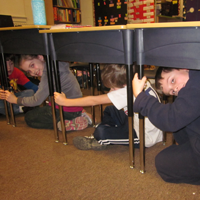 Get Ready To Shakeout! Drop, Cover, and Hold On at 10:19 a.m. on October 19, 2017 during the Great ShakeOut Earthquake Drill www.shakeout.org
Recent Events:
Great Central U.S. Shakeout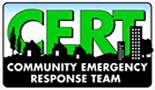 The City of Salem Emergency Operations Plan (EOP) has been reviewed and approved by IEMA R9 Office. 12/12/2016 Next update due December 31, 2018
Salem Emergency Management had Preparedness Booth at the Salem Fire Protection District during October of 2016. Great turnout of folks!
Salem Emergency Management participated in the Marion County Public Health Department FULL Scale Exercise on September 7, 2016
Two major structure fires occurred in Salem on September 25 and 27, 2015. Several area fire departments assisted Salem Fire District, Marion County EMA, City of Centralia EMA assisted Salem EMA. The City of Salem was accredited a Full Scale Exercise with this event.
Salem Emergency Management along with Salem Police Department participated in the "Operation Wildcat" State Weapons of Mass Destruction Team Full Scale Exercise-MSEL- on December 7-8, 2016
Public Safety Night was held at the Marion County Fair on Thursday August 3, 2017. City of Salem Department of Emergency Management participated with vehicles and information table.

All EOP files are in Adobe Reader (PDF) format. Click here if you need to download the latest version of Adobe Reader.

BASIC PLANS/HAZARD ANNALISYS

DIRECTION AND CONTROL

COMMUNICATIONS

WARNING/EMERGENCY INFORMATION

PUBLIC INFORMATION

DISASTER INTELLIGENCE/DAMAGE ASSMENT

EVACUATION

MASS CARE

HEALTH AND MEDICAL

MORTUARY SERVICES

RESOURCE MANAGEMENT

HAZARDOUS MATERIALS